Deal Rummy
How to Play Deal Rummy?
Deal Rummy is also very popular and favourite variant in rummy games. Sometimes players pay a nominal entry fee to enter a game and sometimes there is not
Step 1
You can find Deal Rummy once you enter the main lobby page.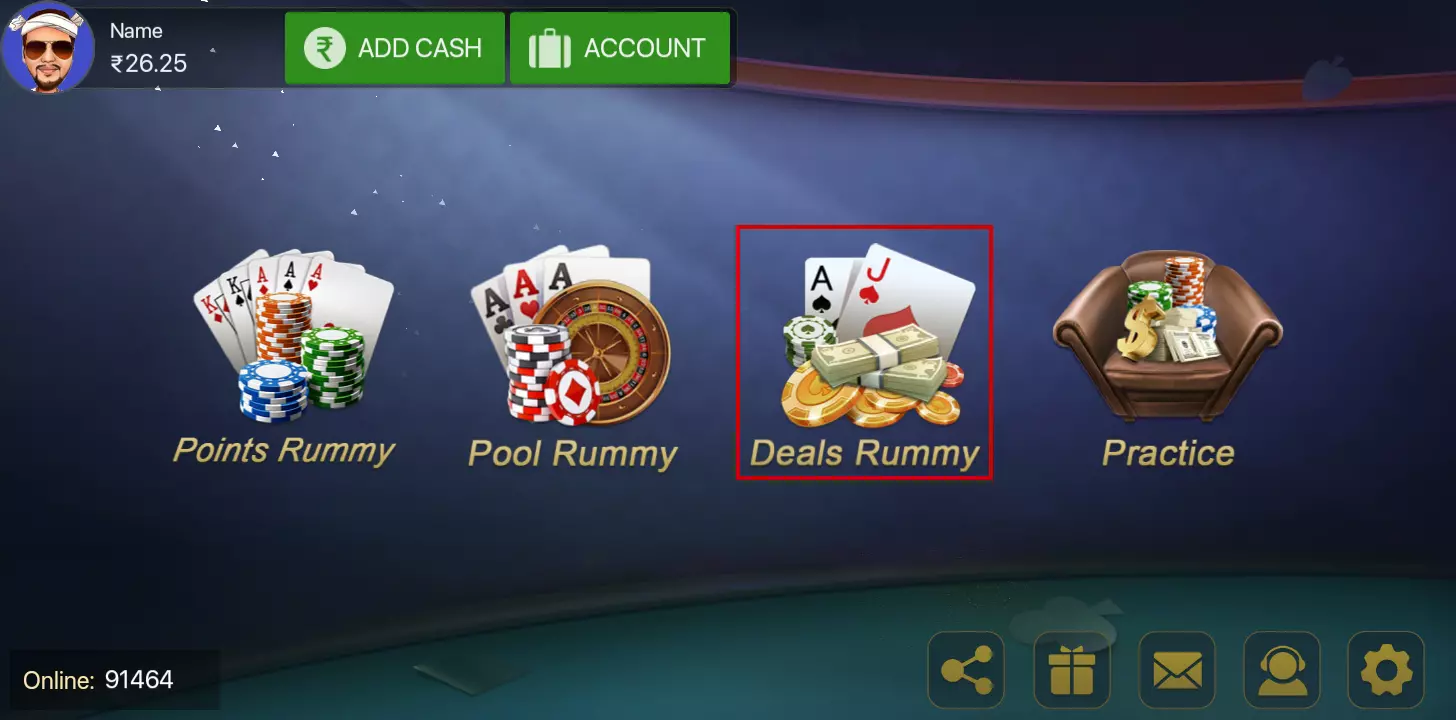 Step 2
After Clicking on it, players enter the game selection page where they need to choose below options to start the game play-
Select Player (2or 6)
Best of 3 or Best of 6
Entry Fee (ex: 0, 50, 300, 2K, 30K)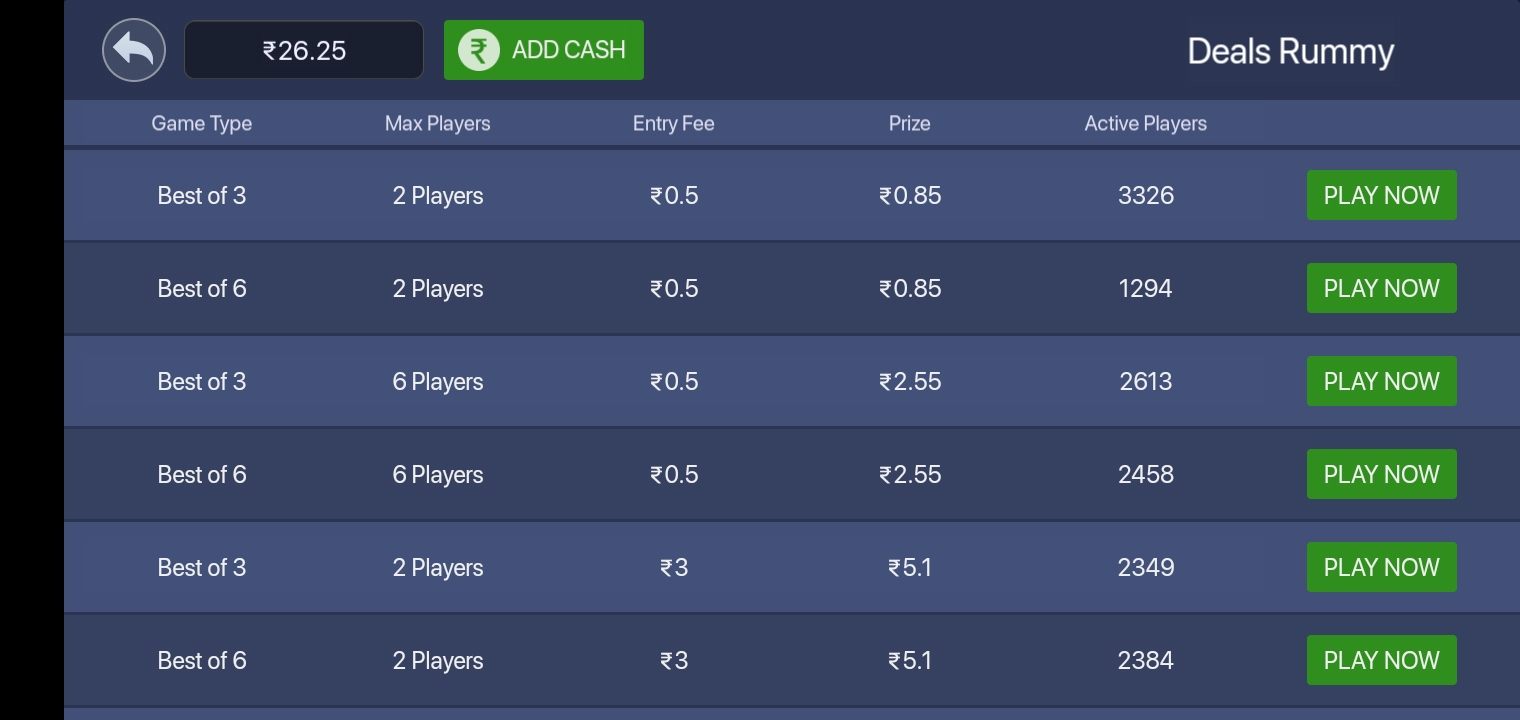 All boxes and arrows indicate the options need to choose by the players before entering the game.
Step 3
Deal rummy is nothing but a series of games where the winner gets the chips or coins of the player who is losing at the end of each deal. When all the deals are over, the player with the maximum number of coins or chips is declared the winner of the game.
In our game, we have two variants of Deals (a) Best of 3 and (b) Best of 6. So, after choosing the above options, game play starts –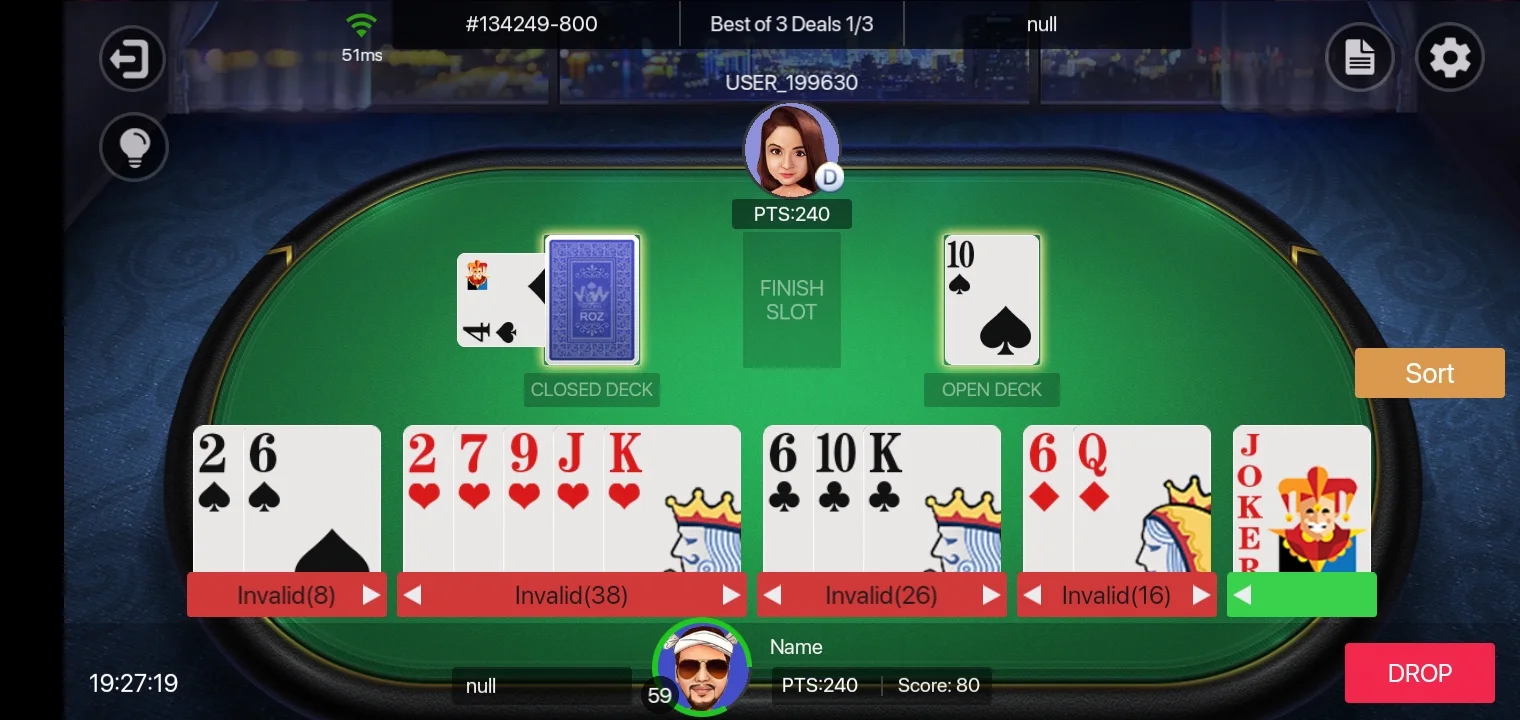 Step 4
Similar to all other games, after every hand score page appears as below –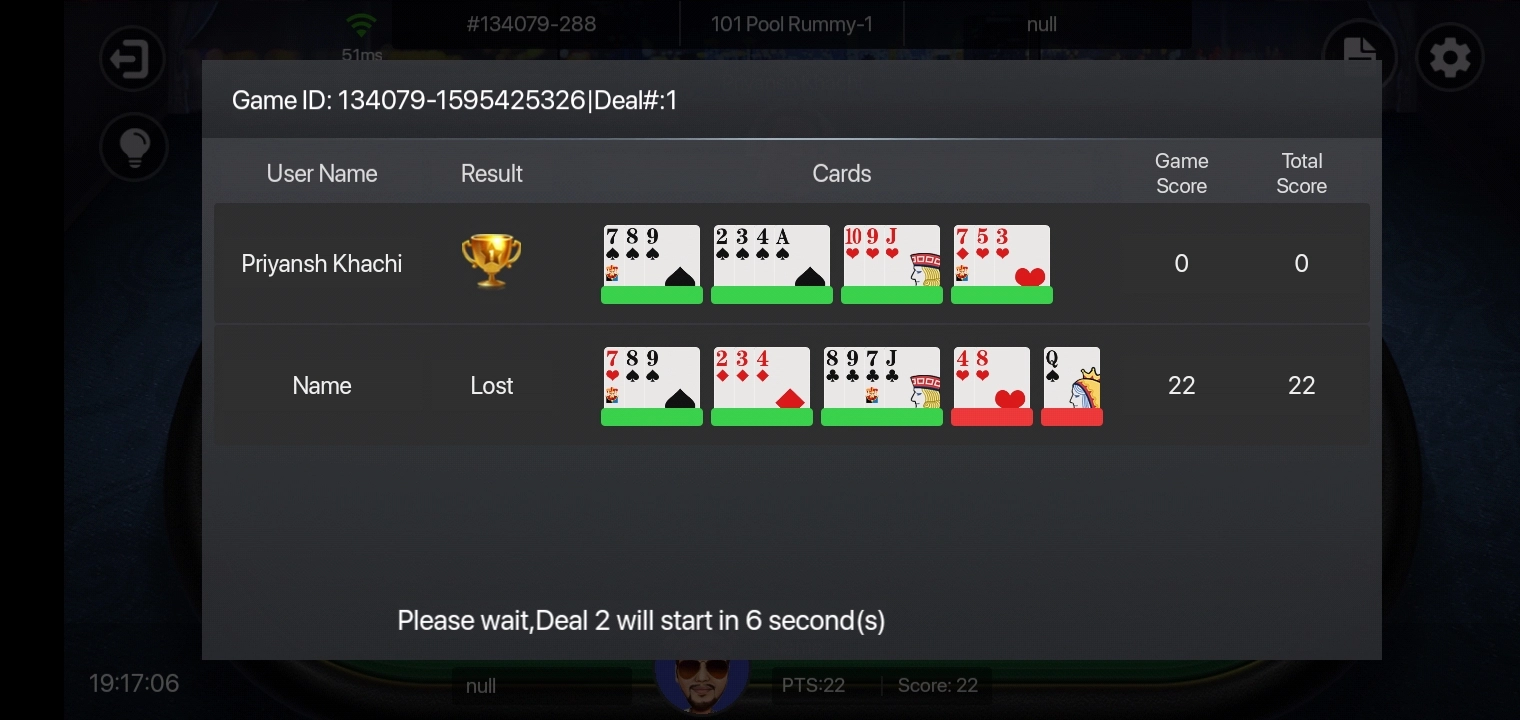 STEP 5
After playing the selective deal hands, a final score board appears which shows the score of each round and congratulate the winner with their prize.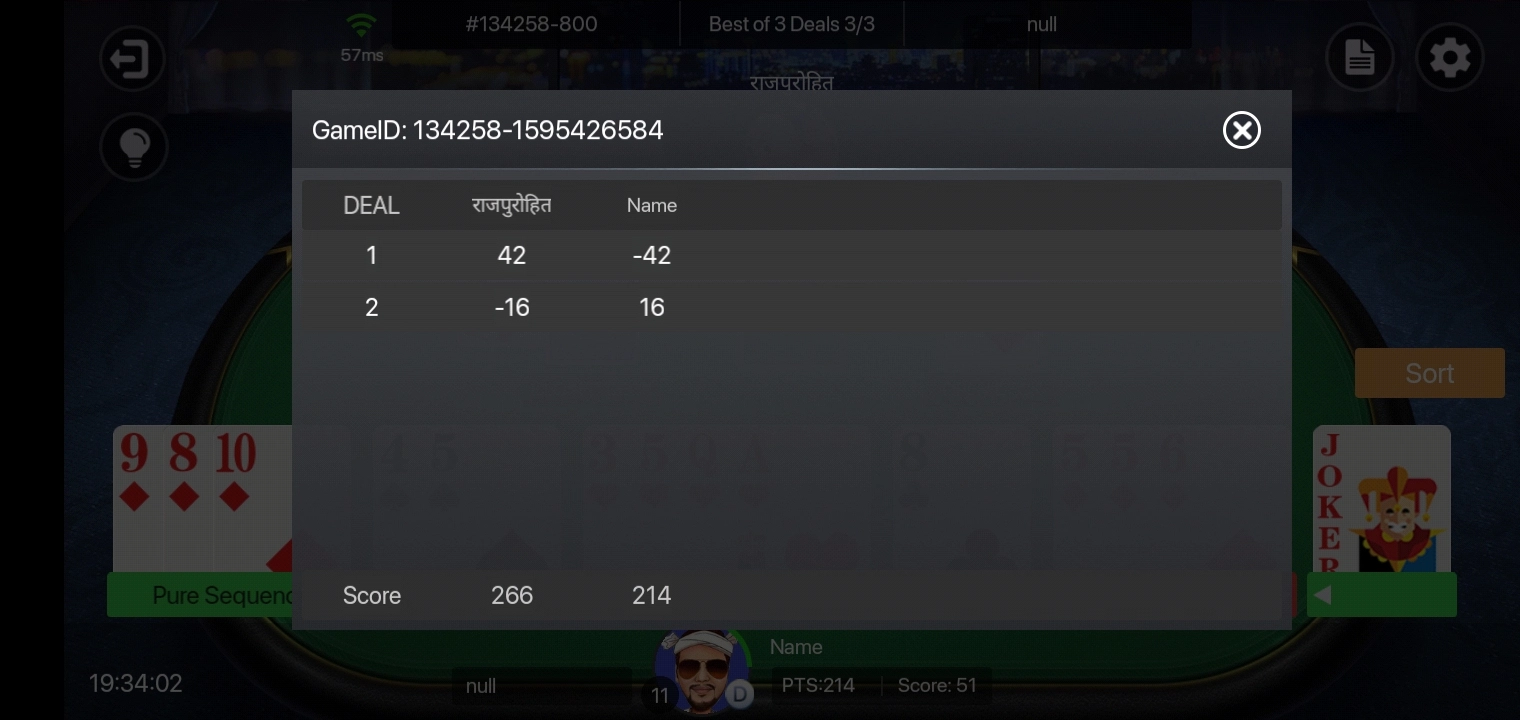 The above picture clearly indicates that it was Best of 3 deal rummy and the scores of both the players. After this final score, winner get declared.